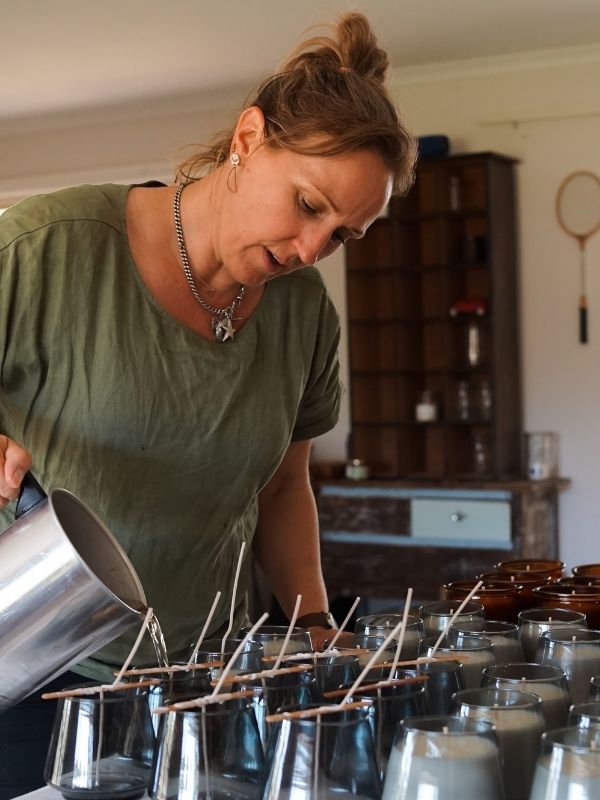 Hi, I'm Sarah Ryan
I am the creator behind the Quandialla Candle Company brand. I began making soy candles and beeswax candles in 2011 when I couldn't find one that was unique and different to the thousands of other candles on the market. I wanted something with that 'old timey' style packaging, wordy explanations of all the wonderful things the product would do for you, as well as a gorgeous vintage style tin, perfect for home, travel, and as an easy to post gift. 
Each and every candle is hand poured or hand dipped on our farm just outside the tiny village of Quandialla in rural NSW. The fragrances are inspired by the seasons we so clearly experience living in country Australia.
Quandialla Candle Company make boutique candles, soaps and lip balms, creating beautiful and unique products for the home and body. Our range is designed with a vintage flair and handmade philosophy. Our beeswax candles and lip balms are made from locally sourced beeswax. Our fragrances evoke memories of special times past and present. Our design is an appreciation of the beautiful vintage packaging of products from long ago.
We hope you love our products as much as we enjoy making and designing each and every one.